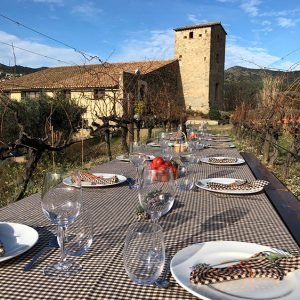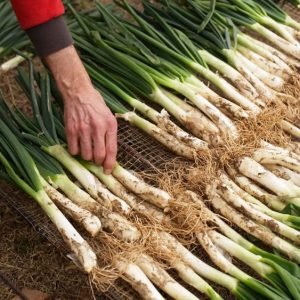 The calçots season is about to start and here at Bouquet d'Alella we have everything ready for you to enjoy the most delicious meals among vineyards. Come visit the winery, prepare your own calçotada (a traditional Catalan barbecue with autochthonous calçot onions), pair it with one of the best Bouquet d'Alella wines and enjoy a gastronomic experience with your family or friends.
Price per person:
. Price per person: € 58 (adults) / € 26 (children up to 10 years old)
The price includes :
. Winery tour and one wine tasting
. Calçot onions and meat for cooking (organic products)
. Firewood and vine shoots for kindling
. Utensils and instructions to prepare the meal
. Bouquet Garnatxa Negra black wine
. Water, desserts and coffee
Minimum group of 6 people.
Make your reservation at enoturisme@bouquetdalella.com