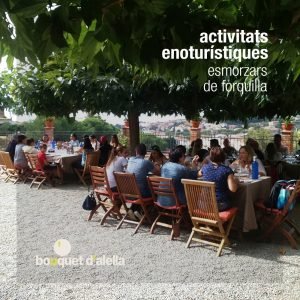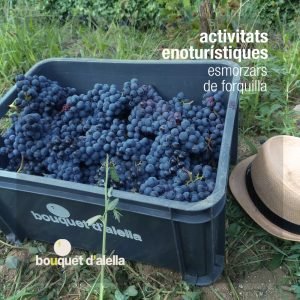 Join us on September 22 for an unforgettable experience among vineyards. Come celebrate the harvest at Bouquet d'Alella and enjoy a delicious fork breakfast cooked by El Nou Antigó. Autochthonous products, homemade recipes and, of course, the best wines from our winery.
Menu:
⁃ Roasted eggplant bread with annealing and dried fruit praline
⁃ Blue tomato cream sorbet from the garden with basil
⁃ Balaguer sausages with tomato bread
⁃ Bowl of tender lettuce with marinated salmon, avocado, cucumber and vinaigrette oriental style
⁃ Eco egg 'La Klosca' broken with sausage and mushrooms with a touch of curry
⁃ Strawberries of Sant Pol with creamy mascarpone
⁃ 72% chocolate croquette with nuts
More info in this link.